New Products in 2010!
ugw sign wire welding and forming machine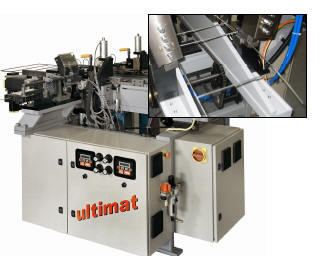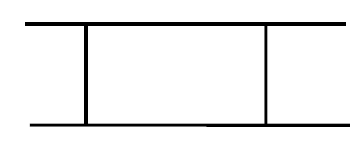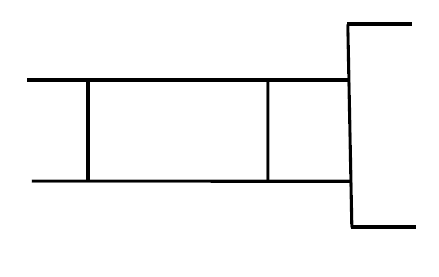 The ugw series of wire forming and welding machines are designed specifically for the fully automatic manufacture of wire frames
used for Yard Stakes used in Political and Real Estate Advertising Signs.
These signs typically comprise a "U" formed wire, welded atop a single cross-wire "H" frame.
The machine incorporates two line-wire feeders plus two cross-wire feeders, with four welding heads.
One cross-wire feeder, plus the associated pair of welding heads are located after the line-wire cutters.
The wire feeders pull the wire directly from coil through two twin-plane roller straighteners and feed the wires to the welding stations.
After feeding across, the forward cross-wire is cut and bent into the "U" shape by two bending heads that engage onto the wire and the
formed "U" is welded onto the "H" frame.
After completion of the welds, the line-wires are indexed forward to the cutting position. Up to four weld positions can be set within the frame.
The completed product is then dropped (down an angled ejection chute) into a suitably positioned box.
Model

Wire Range

Frame Width

Frame Length

ugw

-40

2.00 - 4.00mm

.080" - 0.162"

Min: 50mm (2")

Max: 200mm (8")

Min: 200mm (8")

Max: 800mm (32")

ugw-65

2.00 - 6.50mm

.080" - 0.256"

Min: 50mm (2")

Max: 200mm (8")

Min: 200mm (8")

Max: 800mm (32")

ugw

-80

3.00 - 8.00mm

0.120" - 0.315"

Min: 100mm (4")

Max: 600mm (24")

Min: 200mm (8")

Max: 1000mm (39")
ultimat um-100 wire forming machine
with fully automatic threading and drilling station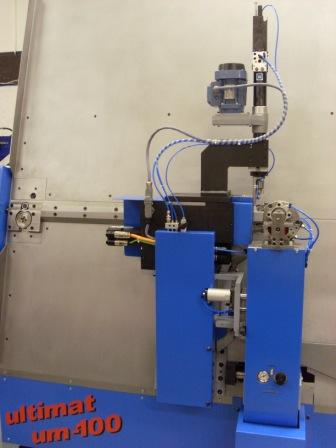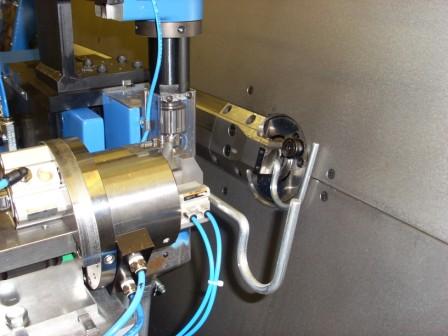 Send mail to webmaster@ultimat.com with questions or comments about this web site.
Copyright ©

-2009

Ultimate Automation Ltd
Last modified: 01/2009